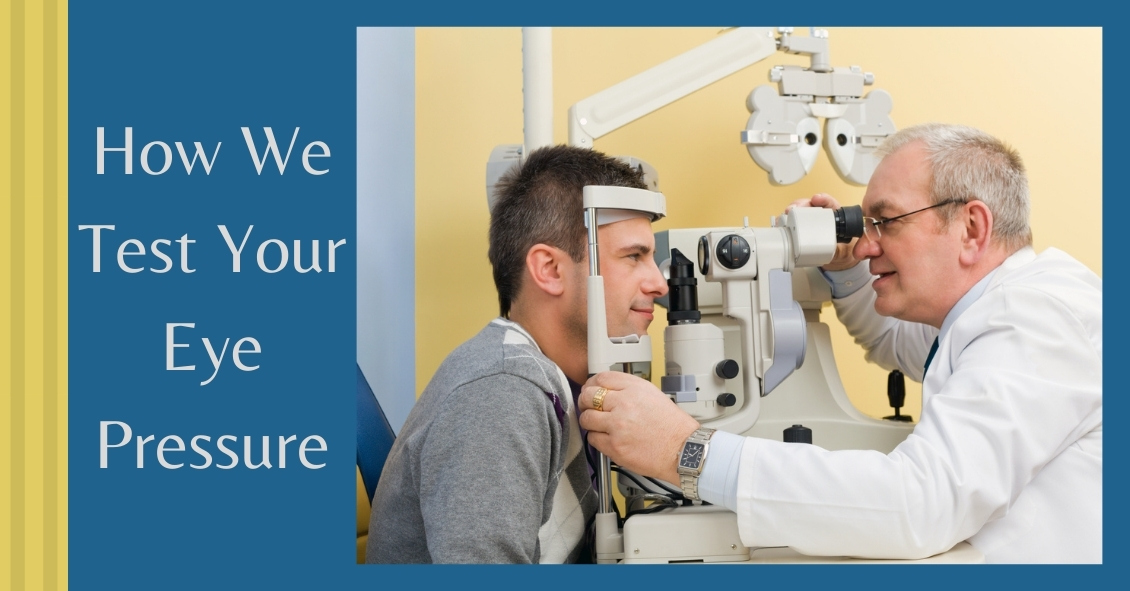 A common question asked during the eye exam is, "When is the puff coming?"
Patients are referring to air-puff or non-contact tonometry. Tonometry is the procedure used to measure eye pressure, and this is important for diagnosing and monitoring glaucoma.
In non-contact tonometry, a puff of air is used to measure the pressure inside the eye. The benefit of this test is there is no actual contact with the eye, but the air puff is sometimes very startling for patients. Some people hate that test and it isn't the most accurate way to measure your eye pressure.
Some doctors don't even use the air-puff test. Instead, they place a yellow drop that consists of a numbing medicine and then shine a blue light on the eye. This is done in front of the slit lamp and a small tip gently touches the eye to measure the eye pressure. This procedure is called Goldmann tonometry and is considered the gold standard for measuring eye pressure.
Another method for checking eye pressure is the Tonopen. This is a portable, hand-held instrument that is useful when patients can't sit in front of the slit lamp to have their eye pressure checked. The Tonopen also requires a numbing drop to be placed in the eye, and the tip gently touches the eye.
A common question related to tonometry is "what normal eye pressure?"
Normal eye pressure ranges from 10-21 mm Hg. Eye pressure doesn't have any relationship to blood pressure. Many times, people are surprised that their eye pressure is high, but they have normal blood pressure. In general, there is no diet or exercise that will significantly affect eye pressure. It is therefore important to have your eye pressure checked regularly because there are usually no symptoms of high eye pressure until it has affected your vision.
Article contributed by Dr. Jane Pan
This blog provides general information and discussion about eye health and related subjects. The words and other content provided in this blog, and in any linked materials, are not intended and should not be construed as medical advice. If the reader or any other person has a medical concern, he or she should consult with an appropriately licensed physician. The content of this blog cannot be reproduced or duplicated without the express written consent of Eye IQ.